UNDER-BOILER MAGNETIC DIRT SEPARATOR FILTER
WITH BY-PASS
Maximum efficiency for your system
WHAT IS TM-MAG EVO?
TM-MAG EVO IS THE FILTER DESIGNED BY TIEMME THAT CAPTURES THE IMPURITIES IN THE SYSTEM THANKS TO ITS TRIPLE FILTERING ACTION AND THE POWER OF A DOUBLE MAGNET.
HOW DOES IT OPERATE?
TM-MAG EVO filters out impurities in heating and cooling systems thanks to the combined action of magnets, a filtering net, a large settling chamber:
In this way the impurities do not enter the plant but are deposited in the cup, ready to be evacuated during periodic cleaning of the filter.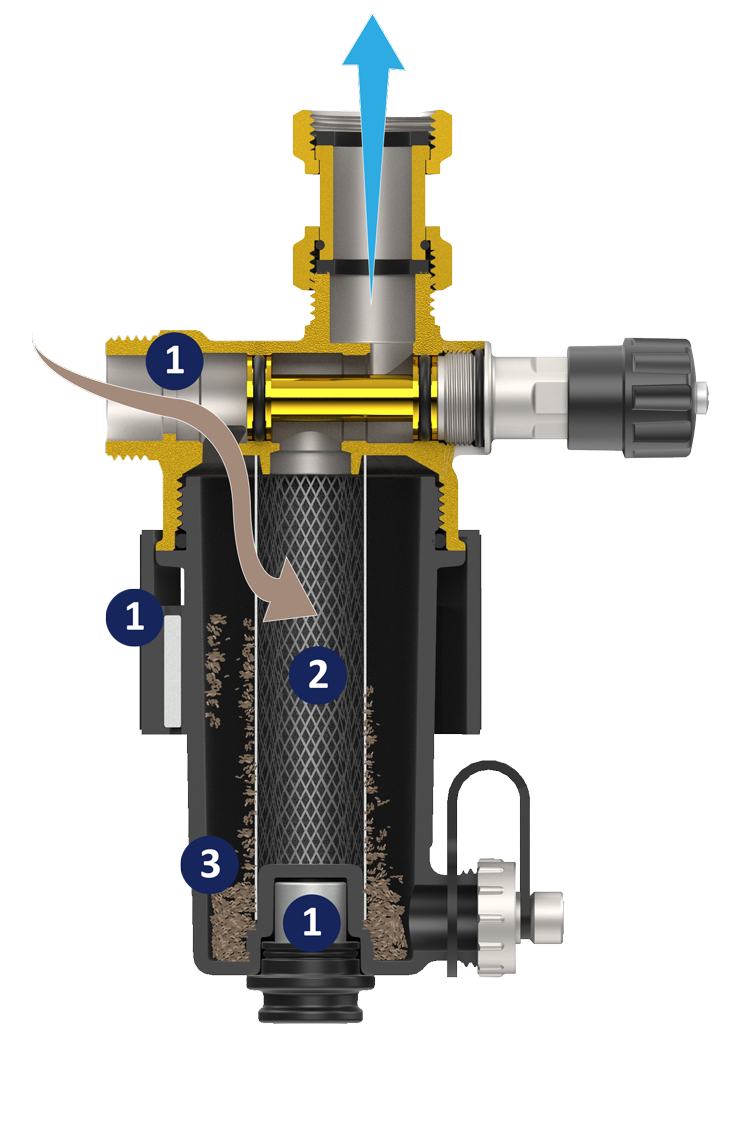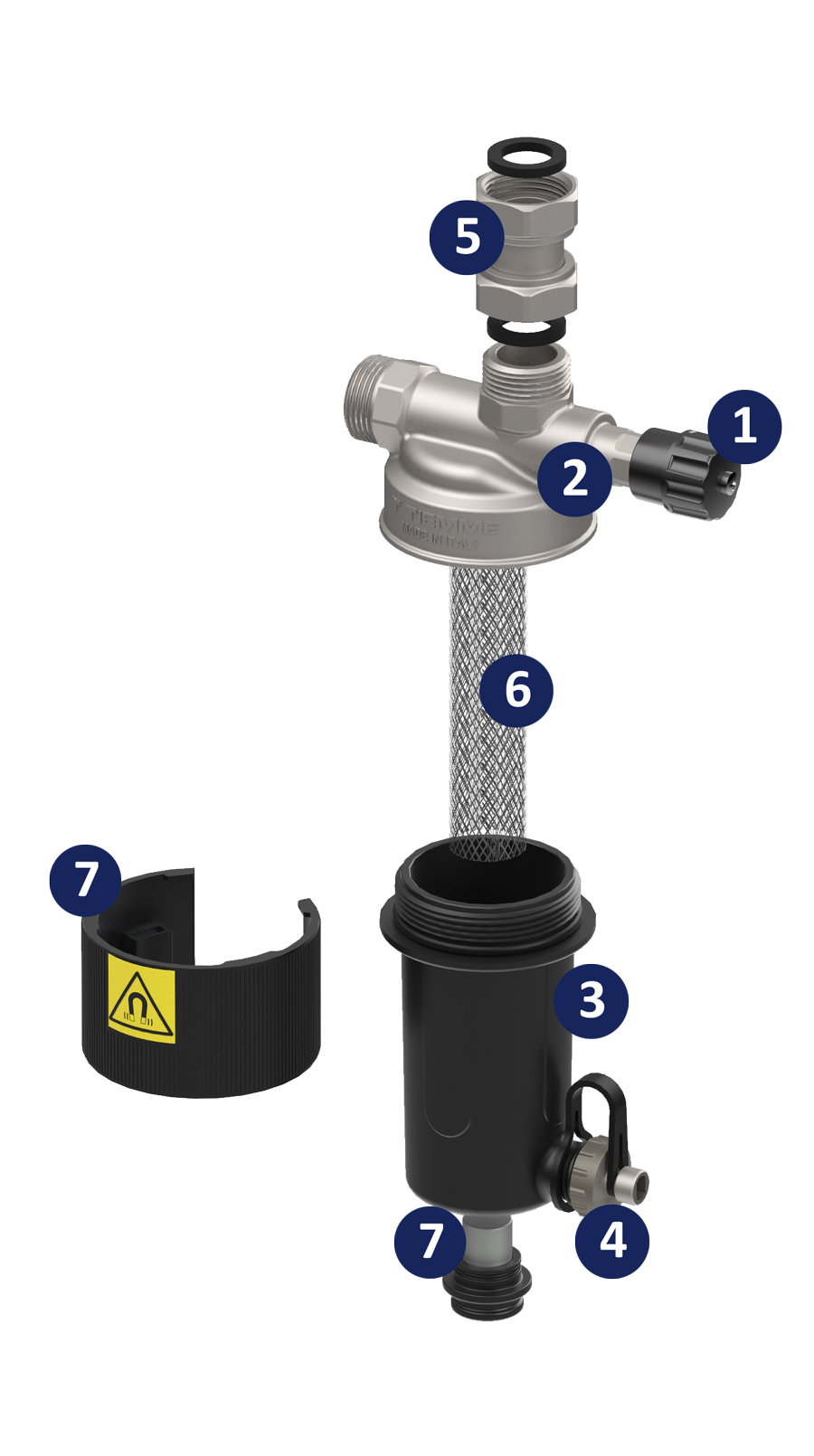 TOP VERSATILITY FOR INSTALLATION
TM-MAG EVO can be installed both vertically and horizontally, without ever losing effectiveness in the filtration action.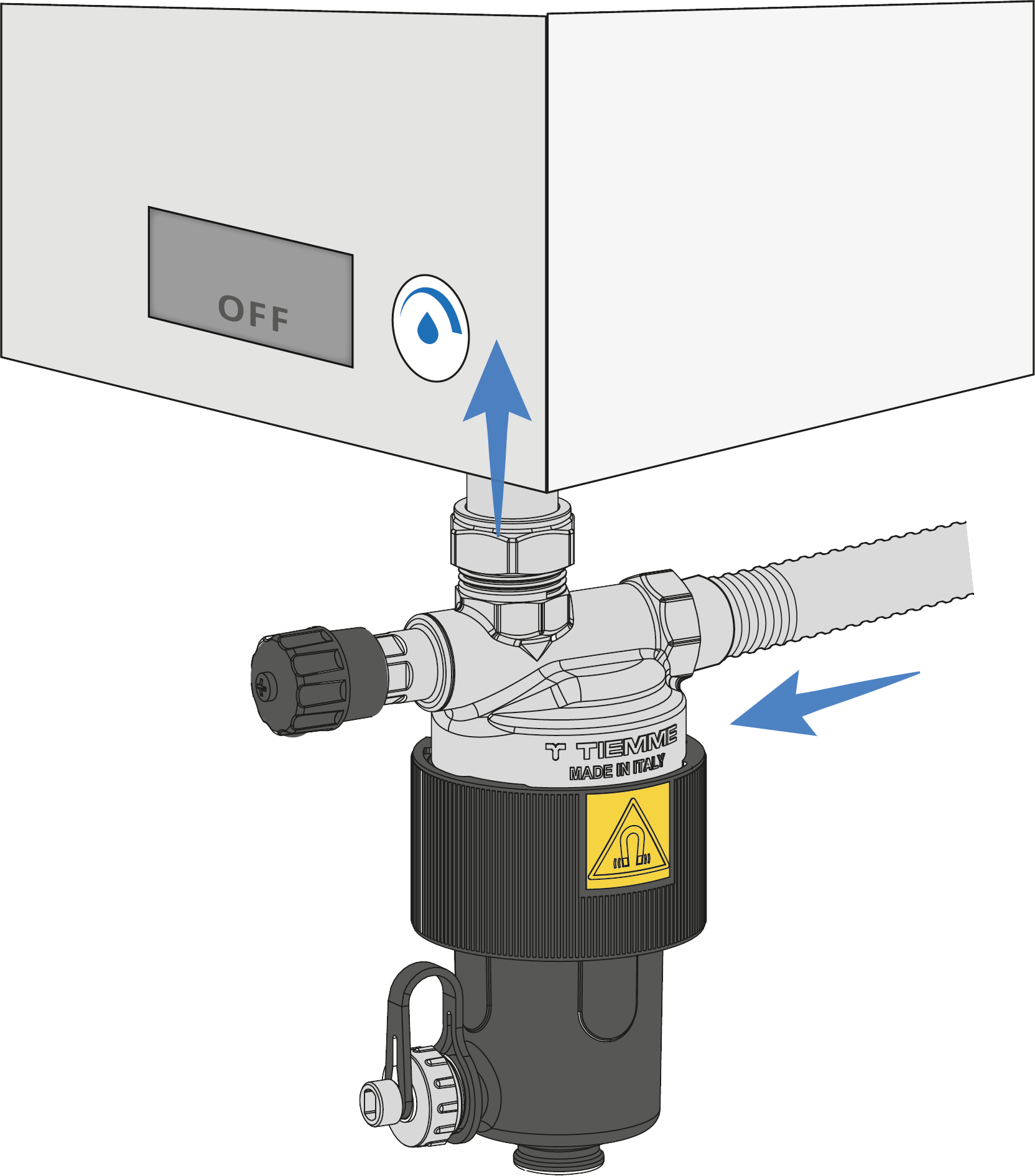 VERTICALLY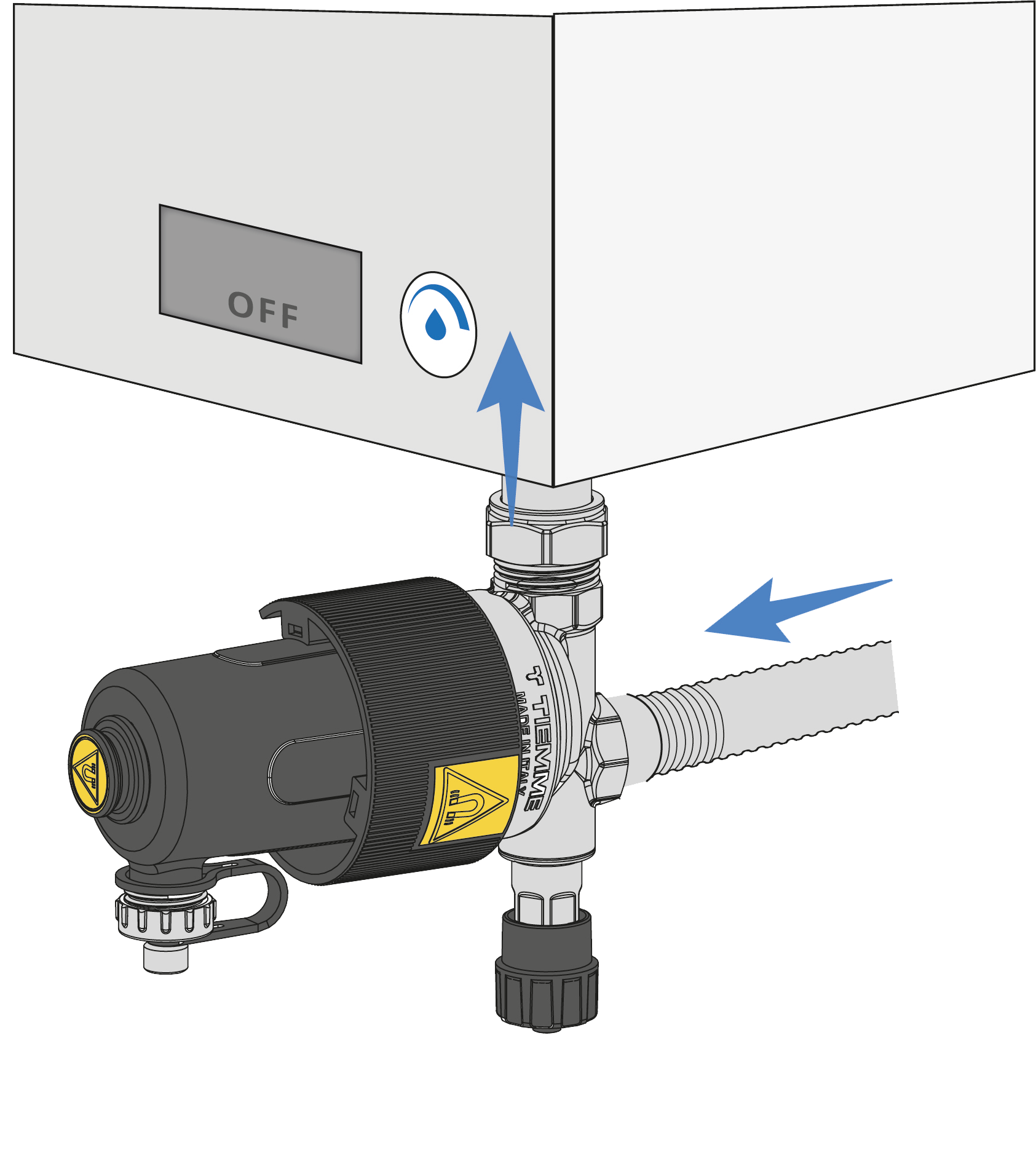 HORIZONTALLY
Tiemme video Istituzionale
DOWNLOAD AREA
Download the technical sheet and the instruction manual